The 1st Day of Summer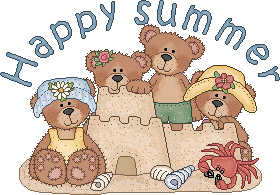 On June 20, 2008, we celebrated the 1st day of summer! While it could've been a few degrees warmer, we had a great day. We started out by doing dauber art with some summertime pictures.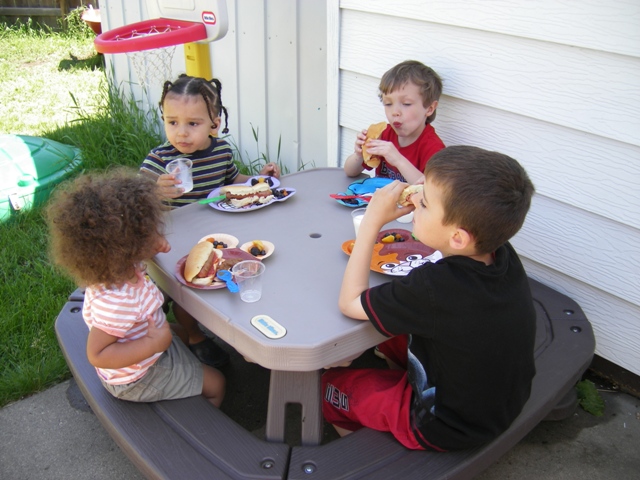 Hotdogs taste so much better on the grill!
We then moved outside to play, while Bev made hotdogs and baked beans on the grill. We even got to have lunch outside!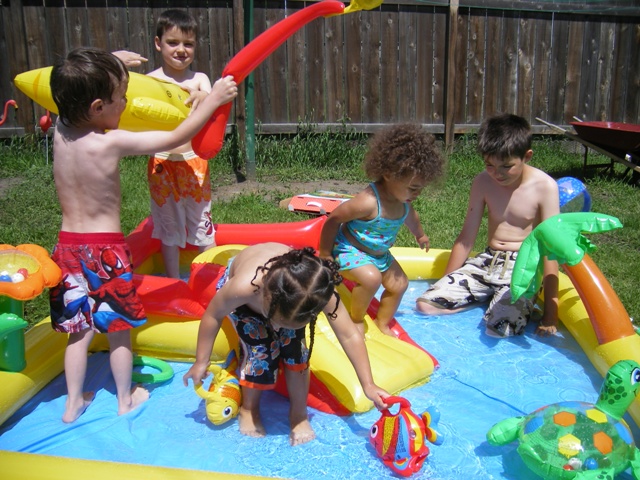 Splashing Away!
After naps, we changed into our swimsuits and headed for the pool! Brooklyn even brought her bubble machine. We took a break for a bit to have snack, and went back to bubbles and splashing!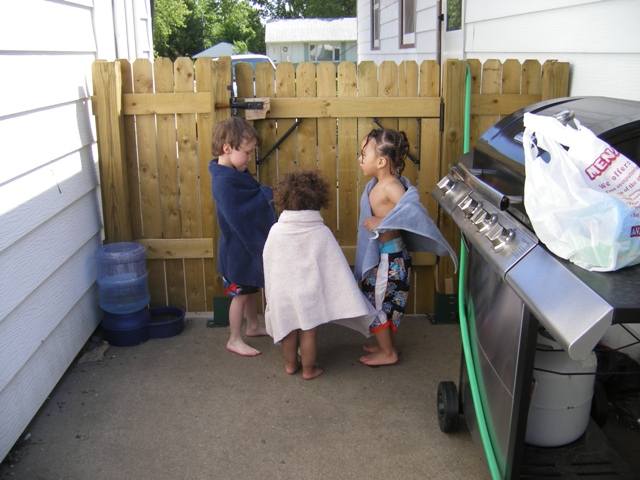 All Done!
After a busy day of fun, we were already to head back in to change, and get ready to go home!
More Pictures
Back