About Bev's Daycare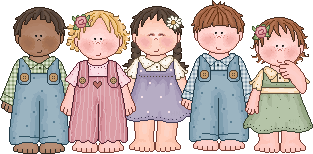 Bev's Daycare is a small, licensed group daycare home providing care for children ages newborn up to entry into kindergarten. We are located in Minot, North Dakota, and have been in operation for over 11 years. We are a member of the NDC Food Program, the Child Care Association of Minot (CCAM), North Dakota Child Care Providers Inc.(NDCCPI), and NAEYC (National Association for the Education of Young Children). Bev is CPR and 1st Aid certified. Bev has completed "Right from the Start", which is a quality improvement program, and has achieved her CDA credential.
Our goal is to provide fun, learning experiences, while meeting the children's personal needs, in a safe, loving environment. To help us meet our goals, we incorporate into our program the ideas and theories of Creative Curriculum and the Ooey Gooey philosphy, along with a variety of other resources.
At Bev's Daycare, your child will :
Enjoy good, nutritious meals.
Have opportunities to learn and explore new things.
Receive lots of love and care.
Have plenty of time to play, get dirty, and just be a kid!
To learn more about us, click on the following:
Current Openings
Daily Schedule
Tour Our Daycare
Themes and Curriculum
Home